Buryfields Clinic
Second floor
61 Lawn Road
Guildford, GU2 4AX
Buryfields Clinic
Buryfields Clinic, Guildford offers free and confidential sexual health services. This includes STI (sexually transmitted infection), HIV testing and contraceptive services.
Please do not attend our clinic if you have a current positive Covid result.

If you need to cancel your appointment please email CNWL.surreysexualhealth-cancelappointment@nhs.net. This email address is for cancellation of appointments only. 
From Monday 10 April 2023, you can arrange a Book and Wait appointment online if you have sexual health symptoms or concerns. Before booking an appointment, please review all the options listed below on how to access the services at Buryfields Clinic.
Address
Second floor
61 Lawn Road
Guildford, GU2 4AX
General clinic appointment opening times
Monday: 9.00am to 4.30pm
Tuesday: 9.00am to 6.30pm
Wednesday: 9.00am to 4.30pm
Thursday: 9.00am to 6.30pm 
Friday: 9.00am to 4.30pm 
For Emergency Contraception or Post-exposure HIV Prevention (exposed to HIV in the last 72 hours). You can walk in to Buryfields Clinic, Guildford or Earnsdale Clinic, Redhill, Monday to Friday 9am to 11.30am (please note we are closed Bank Holidays).
Booking Office Opening Times
Monday - Friday
9.15am – 12noon and 1.30pm to 4.00pm
Closed in the afternoon on the 1st and 3rd Wed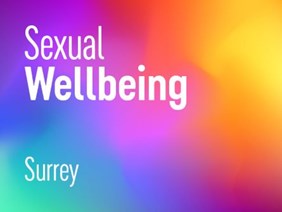 | Service | How to access Buryfields Clinic |
| --- | --- |
I need a sexual health check-up. I have no symptoms (nothing wrong)

Please note you need to have a Surrey postcode to access this service

I am a contact of chlamydia but I have no symptoms (nothing wrong) and I am not pregnant

 

Please note you need to have a Surrey postcode to access this service

I have sexual health symptoms or concerns

This includes those who have been in sexual contact with someone with an infection.

Or I am under 16 and wish to have a sexual health check up (no symptoms)

Book and Wait on-line appointments are released 48hours in advance for Monday, Wednesday and Friday Morning Clinics.



Or 

 

Call us on 01483 675 389
Monday - Friday, 9.15am to 12pm and 1.30pm to 4pm

I need a follow-up appointment in the Nurse Treatment Clinic.

I need a vaccination.

Please note we do not offer travel vaccines.

Call us on 01483 675 389 Monday to Friday, 9.15am to 12pm and 1.30pm to 4pm

I'm under 25 and want to sign up to get free condoms

 

I would like to start PrEP (HIV prevention medication) or have received PrEP from CNWL previously and need a repeat prescription

Find out more information on PrEP

Call us on 01483 675 389
Monday - Friday, 9.15am to 12pm and 1.30pm to 4pm

I am under 18 and I require contraception

To book an appointment, call us on
01483 675 389, Monday to Friday, 9.15am to 12pm and 1.30pm to 4pm

I am 18-50 and I need injectable contraception

Call us on 01483 675 389 

Monday to Friday 9.15am to 12pm and 1.30pm to 4pm

I am aged 18-50 requesting one of the following:

Repeat combined oral contraception
New/Repeat Progesterone Only Pill
Contraceptive Patch
Contraception Ring

Please note you need to have a Surrey postcode to access this service

I am aged 18-50 and I need an implant fitting and/or removal

(implants are inserted in the arm)

Please visit this page to watch a short video before you book an appointment 

Please note: Our online appointments are usually booked up quickly. If you cannot find a suitable appointment, then please check back again soon. Appointments are released up to 2-3 weeks in advance.

I am aged 18-50 and I need an appointment for an intrauterine contraception (coil) fitting or replacement

Please visit this page to watch a short video before you book an appointment

Please note: Our online appointments are usually booked up quickly. If you cannot find a suitable appointment, then please check back again soon. Appointments are released up to 2-3 weeks in advance.

I am over 50 and I require contraception


If you require help with HRT please visit your GP

Please call us on 01483 675 389, Monday to Friday, 9.15am to 12pm and 1.30pm to 4pm


I need an appointment for an intrauterine contraception (Coil) removal

To book an appointment, call us on
01483 675 389, Monday to Friday 9.15am to 12pm and 1.30pm to 4pm.

Telephone booking

How to book

I would like to discuss contraception options

To book an appointment, call us on
01483 675 389 Monday - Friday, 9.15am to 12pm and 1.30pm to 4pm

 

PEP & EC Walk-in

PEP & EC Walk-in and Wait

I have been sexually exposed to HIV and need PEP (post-exposure prophylaxis).  PEP needs to be started within 72 hours of exposure

Emergency walk-in and wait

Monday to Friday: 9am to 11.30am

Please note: This service is for PEP & EC only, it is not a walk-in clinic. There may be a wait if the clinic is busy, please arrive one hour before the end of the walk-in times or you may not be seen

I need emergency contraception

 

Emergency walk-in & wait

Monday to Friday: 9am to 11.30am

Alternatives: pharmacists, GP, walk-in clinics and A&E. Visit the Healthy Surrey website for further details.

Please note: This service is for PEP & EC only, it is not a walk-in clinic. There may be a wait if the clinic is busy, please arrive one hour before the end of the walk-in times or you may not be seen
Transport Information
Parking

Limited parking available near clinic and parking available in Guildford town centre

Bus

42, 70, 71, 72, 503 (Lawn Road: 2 minute walk) 24, 32, 53, 63, 125, 503, 545, 599, PT2, PT3, PT4, X1 (Millbrook: 5 minute walk)

Rail

Guildford Station (10 minute walk)